The Low-Down on Real Estate: Selling a Home with a Dog
Selling your home requires several steps, but when you have a four-legged companion, there are a few extra steps you need to take to make sure your home puts its best paw forward. For starters, like you, your dog needs to be out of the home during showings. Make plans for him to spend the day with you, or hire help such as a pet sitter or doggy day care. The tips in the infographic below will make sure your home is ready to sell, and the following suggestions for dog-friendly fun will make the move all worthwhile. A visit to Lezlie Morrow Memorial Dog Park in Paradise or Pat Alley Memorial Dog Park in Oroville will certainly put your dog in good spirits, as will some leashed exploration on the Paradise Memorial Trailway.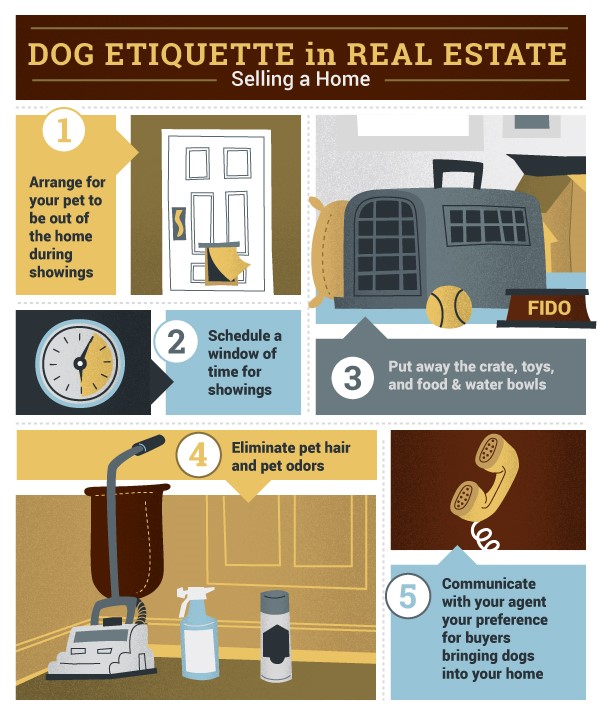 For more information:
1.Visit rover.com to find a place to board your dog
2.Visit thebalance.com for expectations on scheduling showings
3.Visit bhg.com for other tips on decluttering
4.Visit getridofthings.com for tips on eliminating pet odors
5.Visit realtor.com to find more things you should be talking to your realtor about
With your home on the market, things might get a little hectic at times but everything will be worth it. Keep these tips in mind and you'll be starting the packing process in no time.
Thanks to Medina at DogEtiquette.info for this article